Regular price
Sale price
$76.99 USD
Unit price
per
Sale
Sold out
Low stock: 2 left
Introducing the Porcelain Lumi̬re Necklace
A truly exquisite piece of wearable art that is sure to turn heads and capture attention. This stunning necklace is crafted from the finest black porcelain, accented with 22k yellow gold dipping, and features a 14k gold filled 18" chain.
Each piece of the Porcelain Lumi̬re Necklace is hand sculpted and assembled by the artist Mier Luo in her studio in New York City. The inspiration behind this necklace comes from the organic shapes and natural textures found in the world around us, including the ocean and the beautiful curves of nature.
The pendant of the necklace is a flat circle, measuring 1/2 inch (1.2cm), and features a unique and inspired organic shape that makes it a true statement piece. The natural texture of the porcelain combined with the luxurious gold accents gives the necklace a timeless and elegant appeal.
Porcelain is the finest clay that requires it be high-fired to maintain the purity and exceptional durability of the pieces. This means that the Porcelain Lumi̬re Necklace will stand the test of time and become a cherished piece in your collection.
The 14k gold filled chain is the perfect complement to the black porcelain pendant, adding a touch of luxury and style to the necklace. At 18 inches in length, the chain is the perfect length to showcase the beauty of the pendant and complement any outfit.
Whether you're dressing up for a formal event or adding a touch of elegance to your everyday wardrobe, the Porcelain Lumi̬re Necklace is the perfect accessory to showcase your love for the beauty of the natural world. So why wait? Add this stunning necklace to your collection today and enjoy its timeless appeal for years to come.
Artistic Black Porcelain with 22k yellow gold dipped

14k gold filled 18" chain

Flat circle pendant: 1/2 inch (1.2cm)

Inspired by organic shape and natural texture

Porcelain is the finest clay that requires it be high-fired to maintain the purity and exceptional durability of the pieces

Each piece is hand sculpted and assembled by the artist Mier Luo in her studio in New York City


Inspired by nature, ocean and organic shape and texture
View full details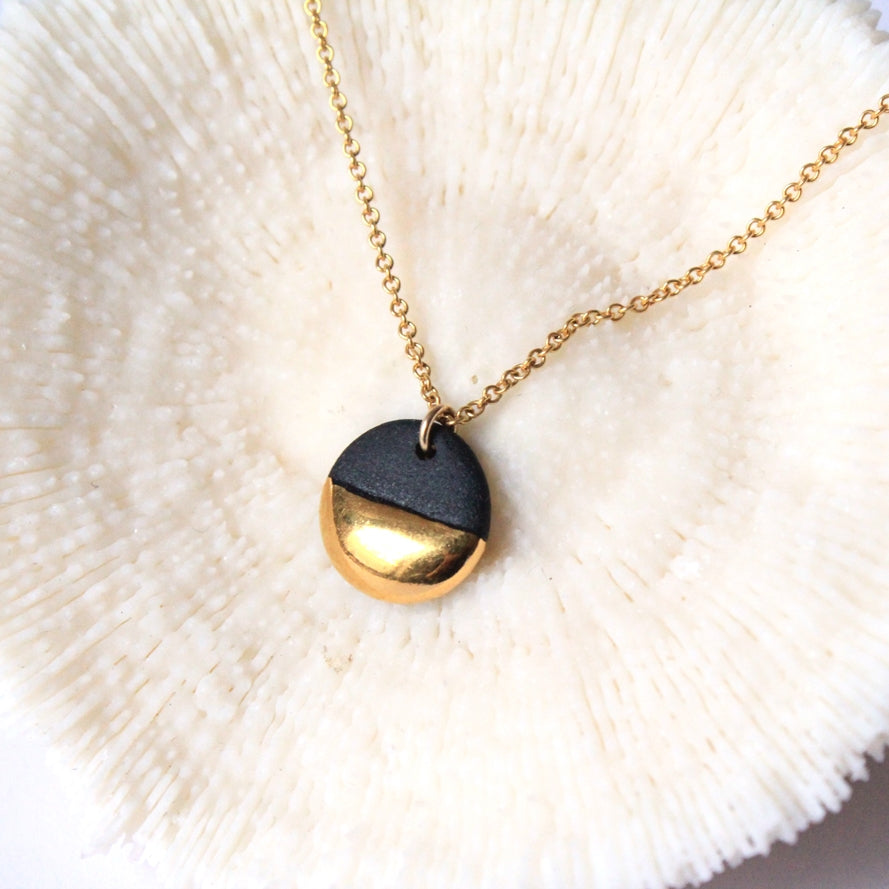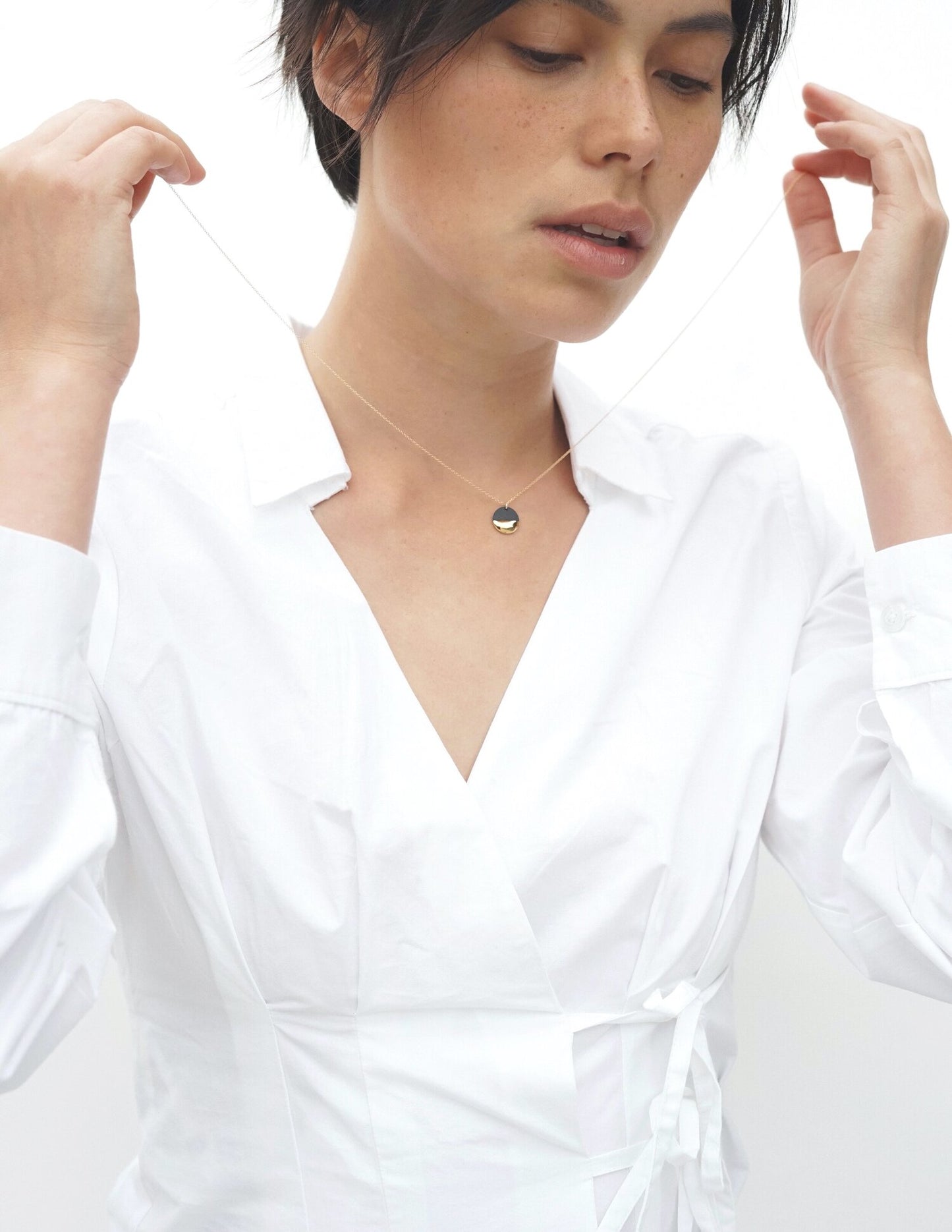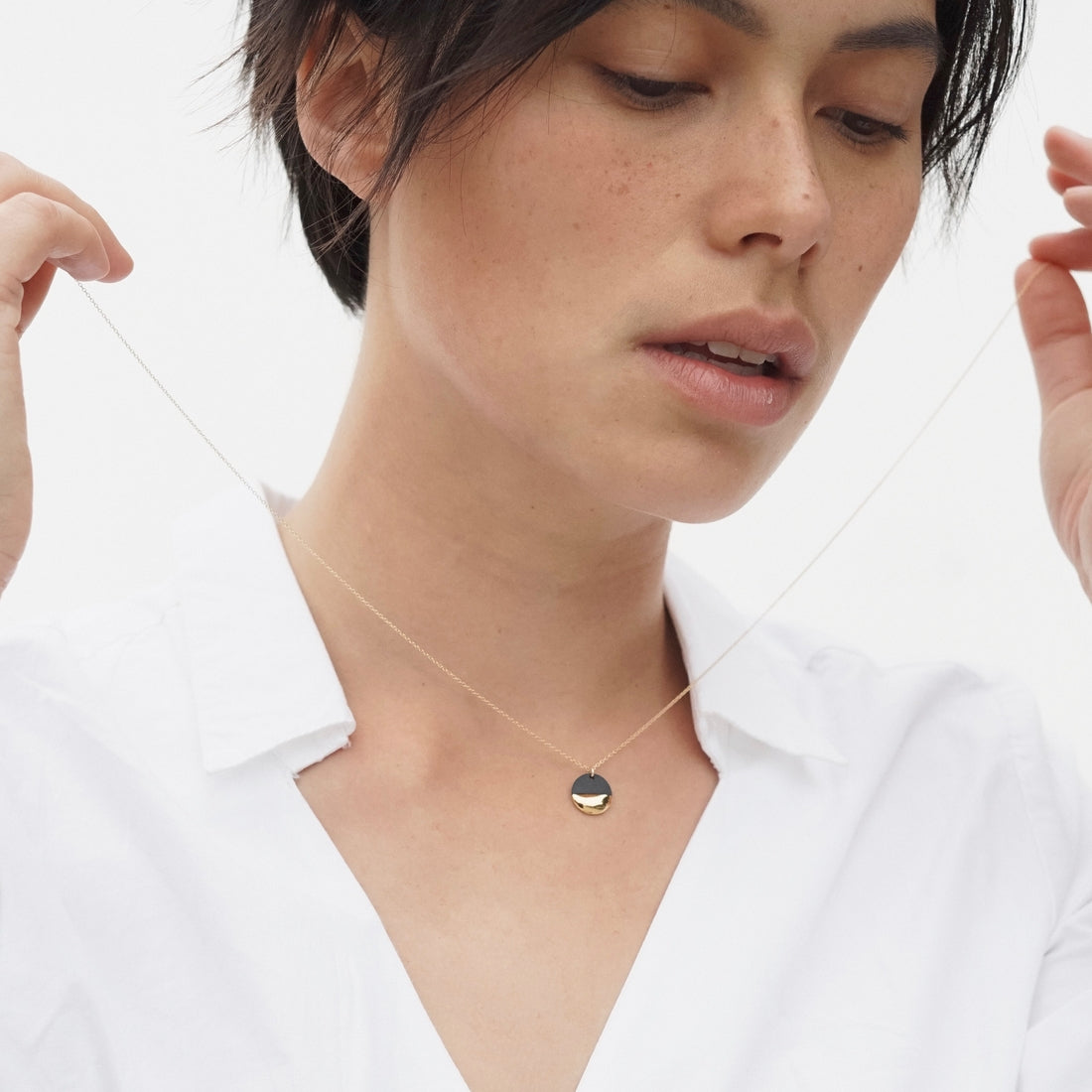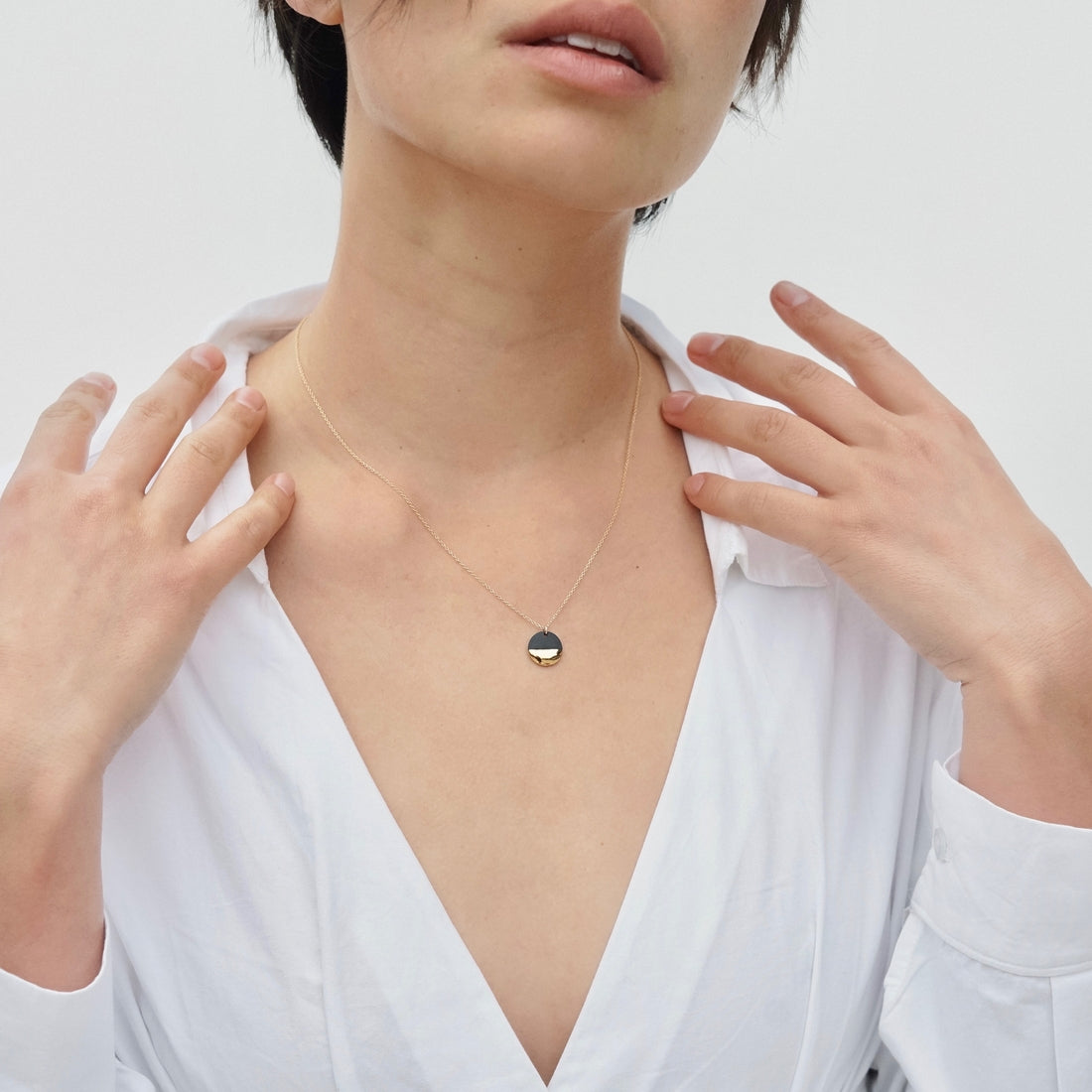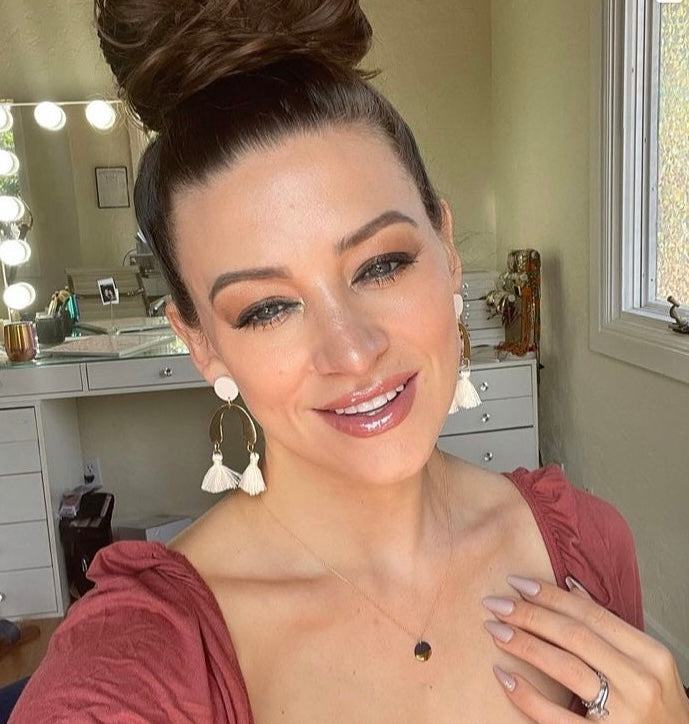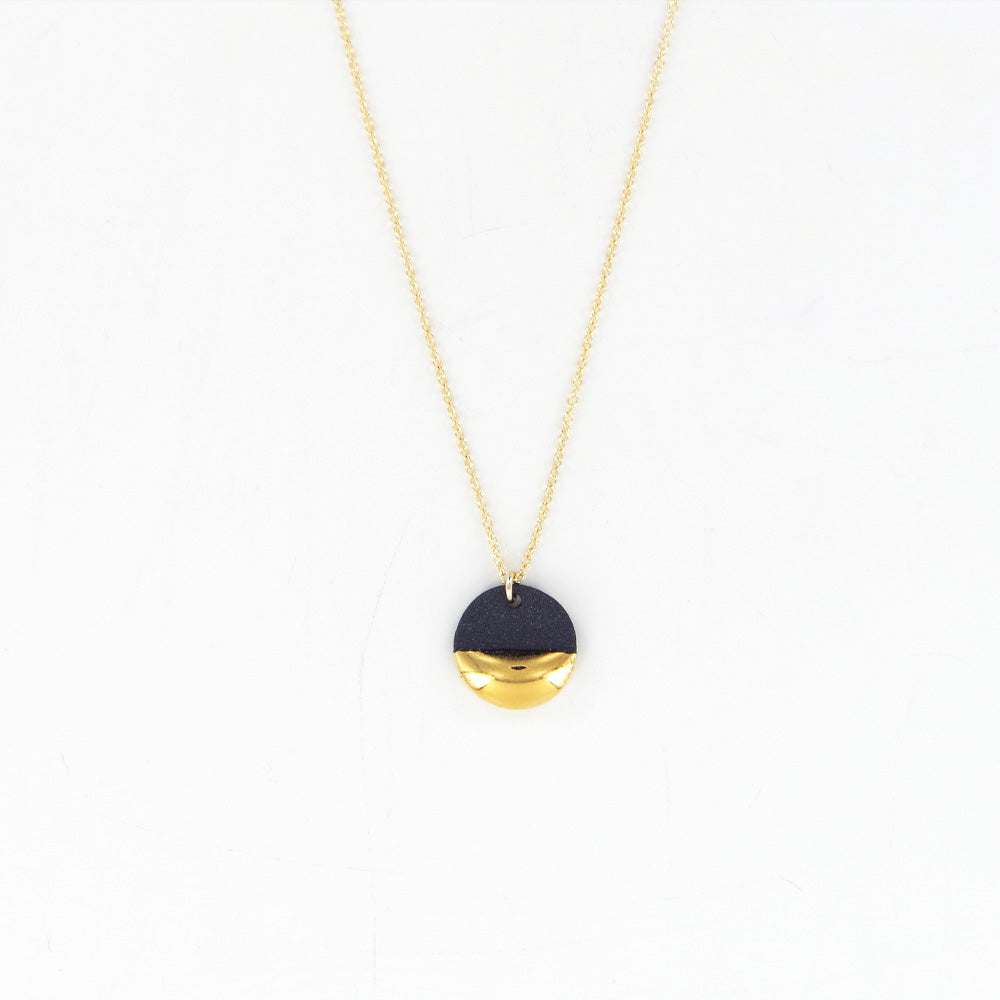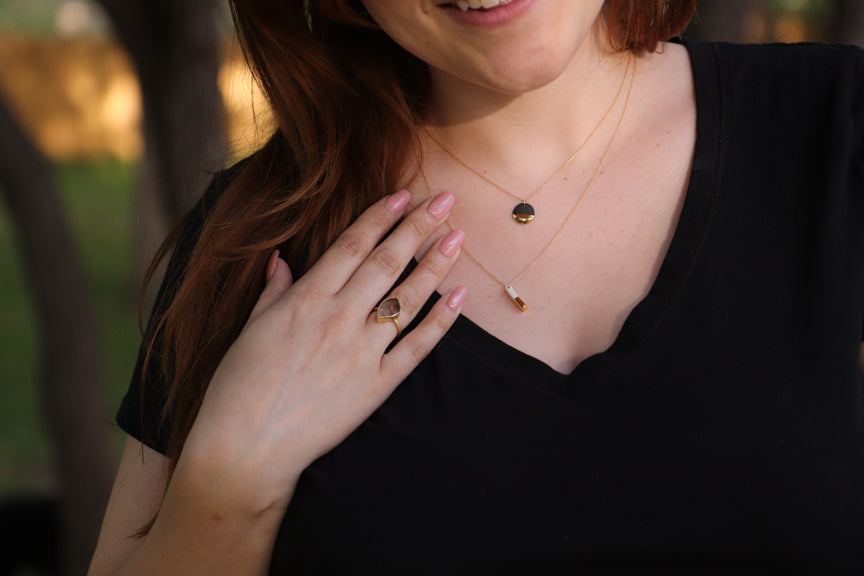 Free Shipping

FOR U.S. ORDERS $75.00 USD+ | FREE RETURNS FOR ALL U.S. ORDERS